Here are 3 quick things we'd like every dealership to know about:
1. Help Center - You can find quick answers to common accounting questions in the Help Center... just visit help.roofmaxx.com and type in a keyword in the search bar like "bill.com" or "invoice"... or browse all of the Articles by clicking on "See all articles" located under the Accounting category (as pictured below)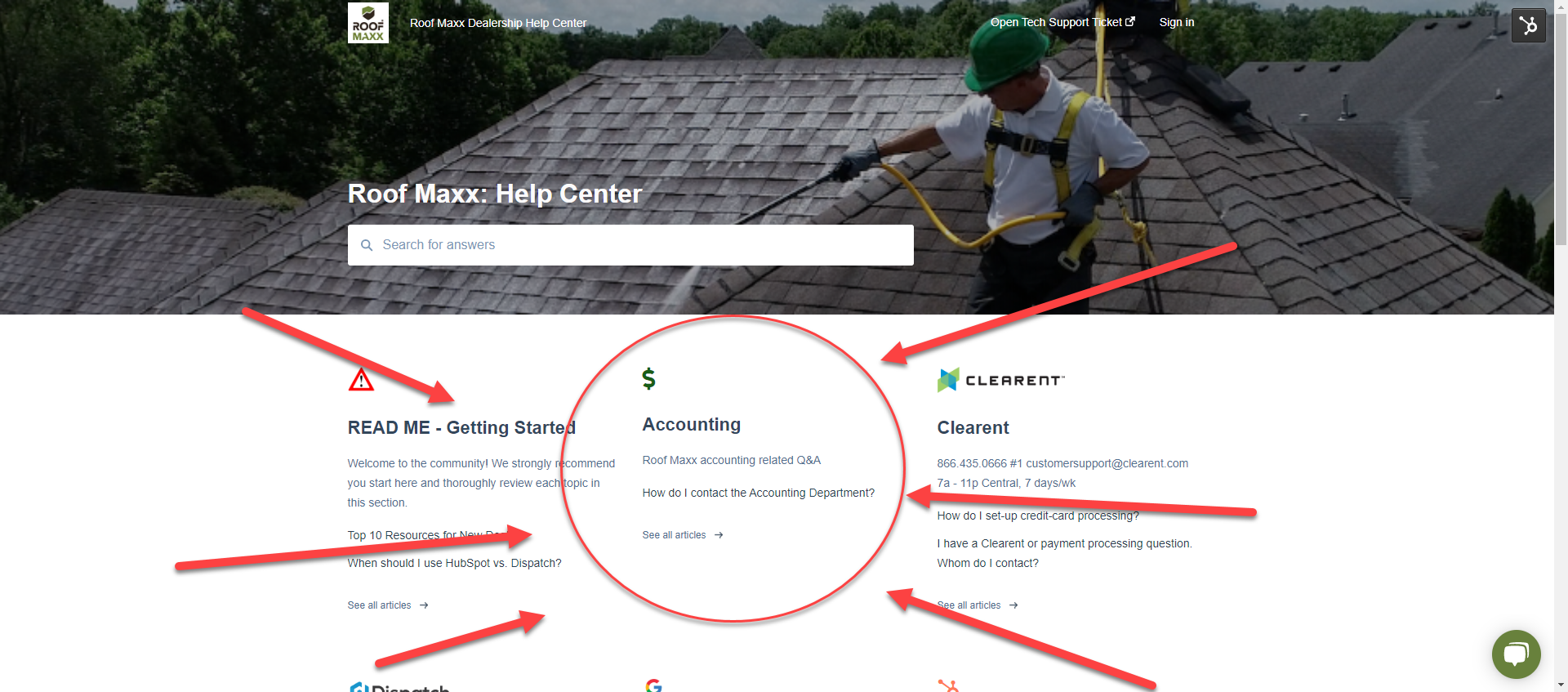 2. Email accounting@roofmaxx.com if you still have questions about:
Bill.com
Co-op credit inquiries
Tote Plan
Technology platform invoices
3. If you have questions about Quickbooks, visit this link for help articles and how to contact Quickbooks support.