We have two big announcements!
The IT Team is continuously improving our onboarding and tech support experience for all Roof Maxx dealers, in an effort to make all things software better and easier for everyone.
Every once in a while, it might be healthy to stop everything we are doing and re-evaluate the big picture...
Is the technology package serving my dealership's basic needs?
Does my dealership team have full access to all of the systems they need?
Do we clearly understand how the systems work, and how to use things on a daily basis?
If you have questions about software... these new meetings are for you:
Drum roll please....1) Weekly Tech Support Open Office Hour
Do you have software questions? Want a little extra help?
Starting on Wednesday, July 1, the IT Team will offer a weekly Open Office hour from 3-4p Eastern. This will be a drop-in environment where you can bring your technology questions to the Team. This is a group discussion format where you can ask the IT team for help, share your own tips and tricks, or give us specific feedback about your experience.

This appointment should be located on your calendar, or the following link should take you there as well: Link to IT Open Office
2) Software Ketch-up Meetings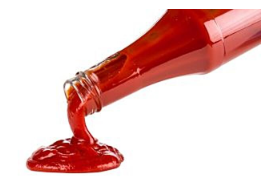 Tech Support will also offer personal "ketch-up" sessions for all Roof Maxx Dealers. This is an opportunity for you and your team to have personal one-on-one time to review the basics or take a deep dive into whatever questions you might have about HubSpot, Dispatch, or anything else.
We ask that you do some thoughtful preparation for either of these meetings in advance:
Get your computer ready: Make sure you have Zoom ready to go and you are focused. We may ask you to share your screen so we can guide you (In advance to the meeting, please have zoom installed on your desktop / laptop, and connect to zoom.us/test

to be sure everything is working on your end.

We often meet with video OFF (to save bandwidth), so don't stress if you don't have a camera.


Do a little Self-Evaluation. Ask yourself: Have I taken quality time to explore the Help Center and the Top 10 Resources for Dealers (including the Software Training Videos)? What do I NEED from software and what do I WANT? Please write your questions down prior to the meeting so we are sure to cover them.