To: All Roof Maxx Staff, all Roof Maxx Dealers
We just implemented a 5-minute delay on the "Consumer Starter Nurture"... this will give you a few minutes to set the customer to "Opt-Out" in the event you have a customer that requests not to receive the nurture emails.
When our system detects the existence of a new Consumer Contact, (that is: a new email address with one of the "Consumer" Lead Types), we will enter the contact into the "Consumer Nurture Email Sequence".
Sometimes you may encounter a customer who explicitly asks not to be enrolled in the nurture program. To accommodate this, you can open their Hubspot contact and set the "Marketing Email Preference" to "Opt-Out (DO NOT EMAIL)".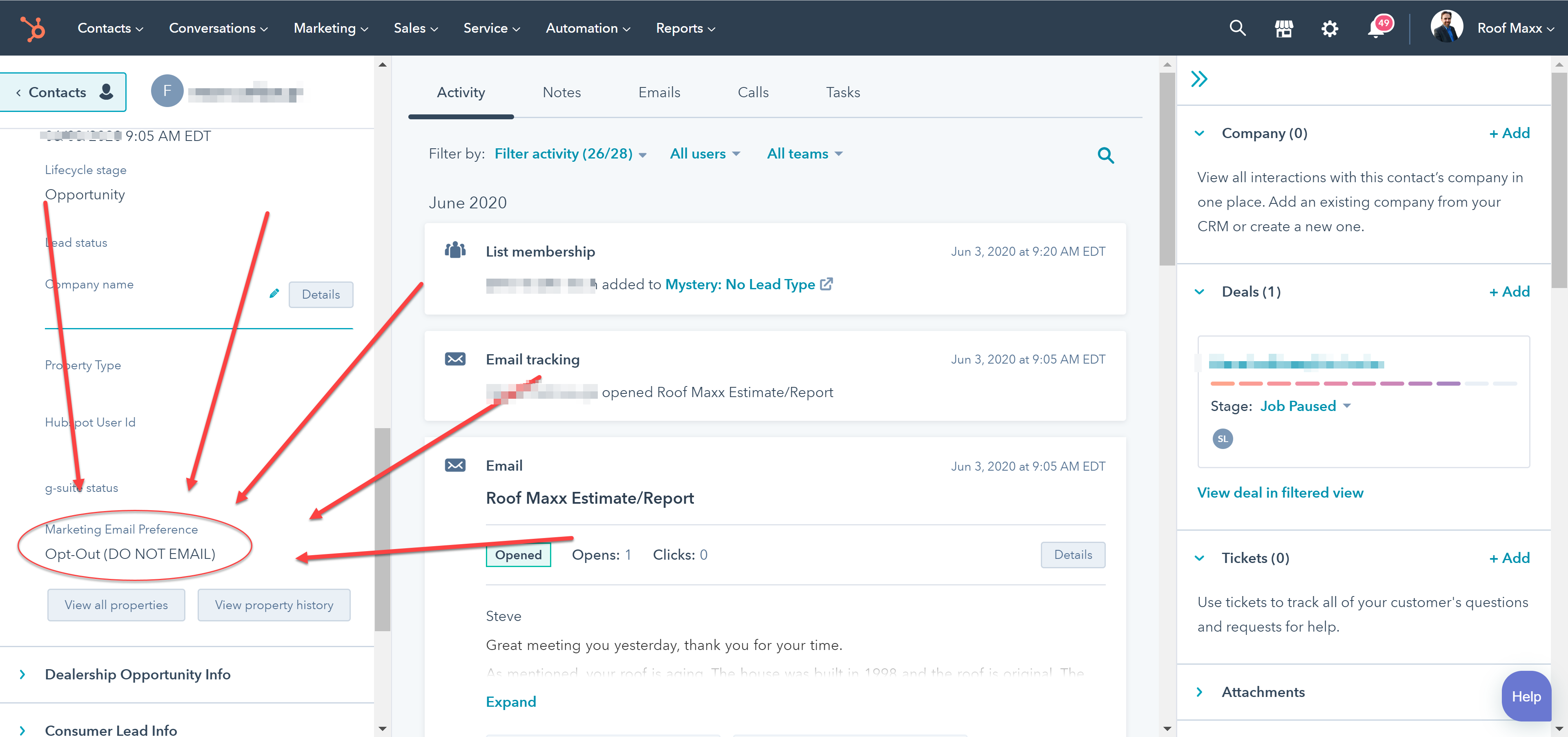 Previously, the nurture sequence fired instantly, so you would not have had a clean way to stop the first message for a brand new contact. You now have 5 minutes from the time of contact creation to set this property before the first email goes out.
Please note: If you use this method to stop the nurture emails, you will still be able to send them direct messages, and the system can still send them notifications (like their warranty, or other follow-up messages).
Any Questions? No worries... just leave a comment on this article, or visit the help center and open a tech support ticket.